Working...

Spotlight: Jake Hooker and the Outsiders
Jake Hooker swingin' at the Friday night dance!
Jake Hooker and the Outsiders will be back and swingin' this year at Bob Wills Day, this will be their 5th year in Turkey, Texas, and we couldn't be more excited to have him back. They will be performing on Friday night, from 9-12. Don't miss it.
Jake Hooker
Vocals & Upright Bass
Jake Hooker was born listening to the sounds of traditional country music through his father's west Texas country band. Jake began playing the bass at the age of seven and practiced diligently until he mastered the honky tonk sound. Jake formed his own band at the age of 14 and began performing. By the age of 18, Jake was playing bass and singing full time. He spent some time at South Plains College in Levelland, Texas, studying music and theory. Jake moved to the Fort Worth area in 1998 where he quickly became the local favorite. Jake signed with Southland Records that same year and began recording. Jake's popularity continues to grow. His love and passion for traditional country music never ceases. He feels it is necessary to relay that love to the fans who are so dedicated to it as well. There is no doubt that Jake is strongly influenced by the sounds of Ray Price, Johnny Bush, Farron Young, Curtis Potter, Leon Rausch and Darrell McCall. He spends much of his spare time studying these artists' music in depth. Jake is consumed by his dedication to the music and his hobbies include playing the drums and learning the steel guitar. Jake's graceful and professional image on the bandstand, along with his voice and talented band, make his show unbeatable.
Rick Price
Pedal Steel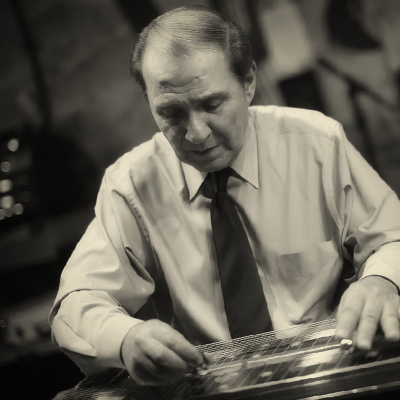 Rick Price was raised on "real" country music. He was born in Niagara Falls, NY and from his earliest recollection his father always had the radio on, was playing records or just pickin' the guitar. Through his father influence he started playing steel guitar at the age of 16. Soon he was playing with local bands on week-ends. After a two year stint in the Army Rick moved to Nashville in 1969 and within a week was hired by Stonewall Jackson. Two days later he made his first appearance playing on the Grand Ole Opry. Rick was also privileged to be a part of the first "live" album ever recorded at the Ryman auditorium, the original home of the Grand Ole Opry (Stonewall Jackson Live at the Grand Ole Opry). While in Nashville, he also worked a year with the famous Dave Dudley. Rick moved to San Antonio in 1972 and began working with Johnny Bush and the Bandoleros until 1981. Since then he has worked with many great artists across the state of Texas including Moe Bandy, Darrell McCall and Justin Trevino. Rick has also recorded with many different artists and singers. Rick brings many positive and professional attributes to the band - we are very lucky to have him on our team!
---
Jess Meador
Fiddle
At age six, Jess Meador 'found his calling' when he started fiddle lessons with world champion fiddler Dale Morris, Sr. When Jess was about ten he fell in love with the Western Swing Music of Bob Wills and the Texas Playboys and the honky-tonk sounds of greats Ray Price, Johnny Bush, and Faron Young. This sparked his desire to not be just a 'breakdown player' but to 'play in a band'. Luckily he was given this chance. At age 10 Jess got his first band job with Aris Cook. Needless to say he was the smallest band member but held his own and hasn't missed a beat since. When Jess was about 12 he also began playing with Bill Gilbert and 'The Boys' at Bill's famous Wednesday Night Jam. This jam was the 'icing on the cake' to further his love for playing swing and the oldies and is what stirred his interest to play jazz. No doubt all these experiences in his early playing years contributed to the successful career that he has today. Now, about twelve years from his first lesson, Jess is a favorite among the honky-tonk and dancehall crowds in the North Texas area and is noted for his versatility, ability to improvise, and also to play twin fiddle and two- and three-part harmony. Jess has been a regular band member for Tommy Hooker, Landon Dodd, Johnny Bush; Dan Roberts; Kinneth Doyle; Dave Alexander; and the Texas Tumbleweeds Swing Band. Plus he is a fill-in for many others including Tommy Allsup and the Texas Playboys, Durwood Strube, Jerry Webb, Bubba Cox, and Chad Rueffer. He has made duo and trio appearances with greats Devon Dawson, Randy "Snuffy" Elmore, Rich O'Brien, Buck Reams, and others. In addition to the four-string and five-string fiddle, Jess plays the electric mandolin and guitar. He also does session work. Jess has won many awards and honors including Texas State Junior Fiddle Champion, Junior World Fiddle Champion, the Red Steagall Cowboy Gathering Champion Fiddler, and the Cowtown Society of Western Swing' Rising Star Awards. Needless to say, he is a REAL asset to the Outsiders and we are so excited and proud to have him on board!
---
John Jenkins
Drums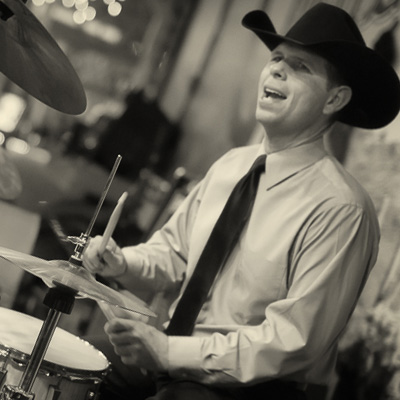 John knew at the age of nine that he had a huge interest in the drums. He began his career by pounding out Bob Wills "Bottle Baby Boogie" on his mothers decorative Indian drums. Although his tempos weren't exactly right, he knew he liked what he heard! Growing up John choose to surround himself with some of the best musicians in Texas such as Jody Nix, Jason Roberts, Robert Weeks, Rocky King, Jake Hooker and the BEST drummer ever, John "Smiley" Reynolds. These gentlemen showed John "The Rules" of REAL country music. It did not hurt that he was a third generation drummer. John's Grandfather, Pete Jenkins, as well as his parents, Terry and Emma Jenkins have been long supporters of Johns talent and interest in music. John feels that people like his uncle, Brad Jenkins, The GWZ Band, and the Dancehall Cowboys guided him and helped pave the way for him to become an Outsider. John's hard work and dedication has paid off – he is finally where he needs to be and Jake and the boys are very proud to have him as part of the band